eRACE 4 CARE – Rules and Server ACC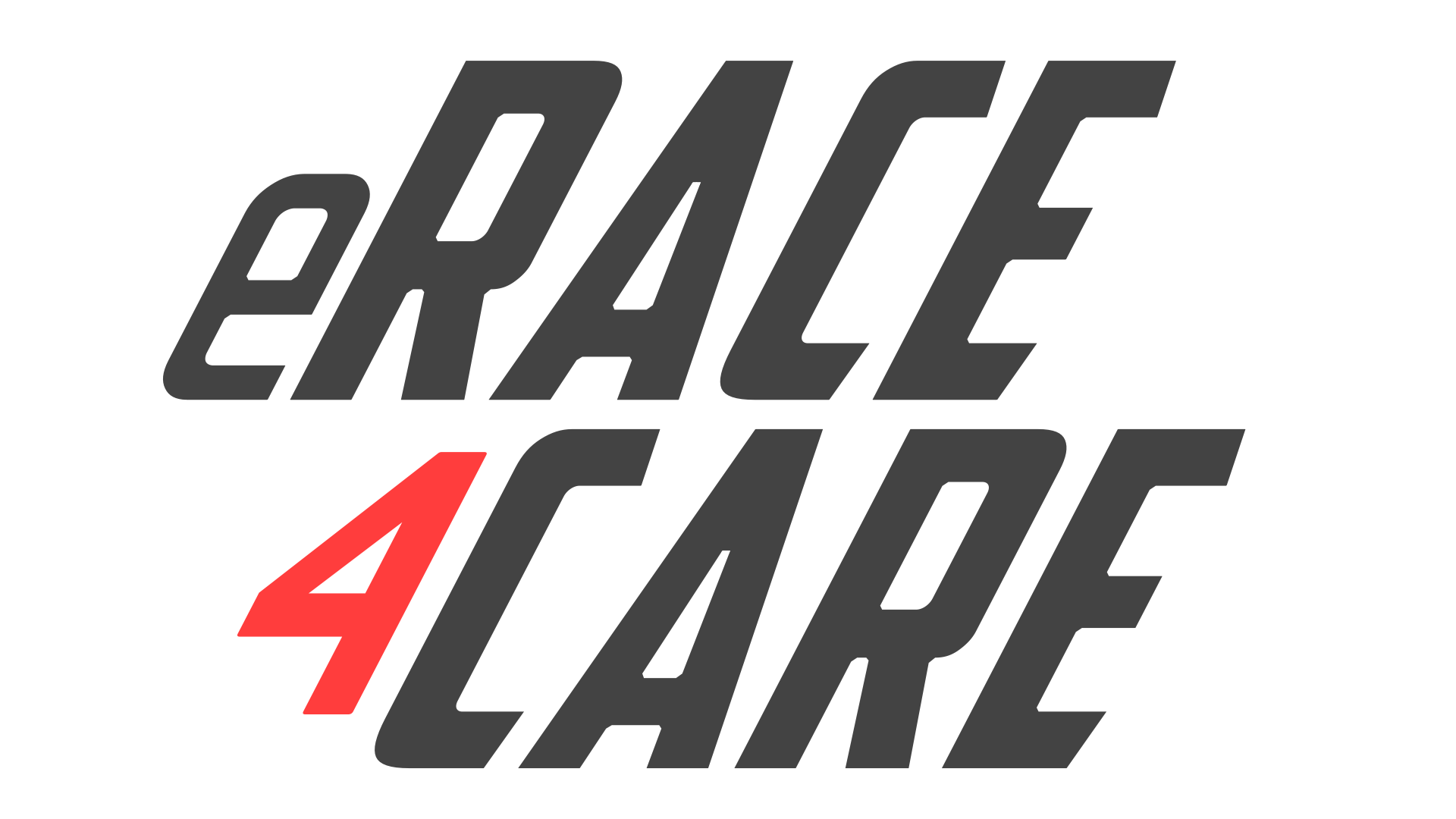 ---
Free Practice Server. 3 hours. Loop
---
| wdt_ID | Dal | Al | Circuito | Nome server | Orario server | Temp ambiente | Meteo |
| --- | --- | --- | --- | --- | --- | --- | --- |
| 1 | 2020-04-22 12:00 | 2020-04-23 11:57 | Spa Francorchamps 2019 | eRace 4 care - Spa Franchorchamps | 15:00 | 18°C | Asciutto |
| 2 | 2020-04-23 12:00 | 2020-04-24 11:57 | Monza 2019 | eRace 4 care - Monza | 22:00 | 20°C | Notte, Asciutto |
| 3 | 2020-04-24 12:00 | 2020-04-25 11:57 | Barcellona 2019 | eRace 4 care - Barcellona | 15:00 | 18°C | Bagnato moderato |
| 4 | 2020-04-25 12:00 | 2020-04-26 11:57 | Nürburgring 2019 | eRace 4 care - Nurburging | 15:00 | 22°C | Asciutto |
| 5 | 2020-04-26 12:00 | 2020-04-27 11:57 | Spa Francorchamps 2019 | eRace 4 care - Spa Franchorchamps | 15:00 | 18°C | Asciutto |
| 6 | 2020-04-27 12:00 | 2020-04-28 11:57 | Monza 2019 | eRace 4 care - Monza | 22:00 | 20°C | Notte, Asciutto |
| 7 | 2020-04-28 12:00 | 2020-04-29 11:57 | Barcellona 2019 | eRace 4 care - Barcellona | 15:00 | 18°C | Bagnato moderato |
| 8 | 2020-04-30 12:00 | 2020-04-30 11:57 | Nürburgring 2019 | eRace 4 care - Nurburging | 15:00 | 22°C | Asciutto |
| 9 | | | | | | | |
Live timing, daily updates, on this page.
---
eRACE 4 CARE (powered by AKR SIMRACING Team and eSportMaster.net) is an eSport event organized together with the Eurosport commentators group. The funds raised will be entirely devolved, except for the cost regarding payment commissions, to charity through the portal gofunme.com
We keep te right to cancel the event in case we cannot meet the minimum number of 20 real drivers and 20 simdrivers.
Real life drivers that have received an invitation from the staff or from sponsors are automatically permitted to race.
Any time indication in this document refers to CET time zone (GMT+1)
Together with the charity goal, we aim to make simdrivers race with real drivers.
If the number of real drivers and simdrivers is enough, we will form teams composed by one real driver and one simdriver, with a mandatory driver swap.
Not being able to know the number of participants in advance, and being this a charity event, the definitive structure will be communicated until 24 hours to the registrations closure.
In case of a high number of registrations, pre-qualifying will be applied for simdrivers.
We expect a structure made up of 4-5 races of 1 hours length, each being anticipated by a qualifying session.
The tracks chosen are the following:
– Spa-Francorchamps,
– Monza,
– Barcellona,
– Nurburgring GP,
– Misano (reserve)
Schedule

Registrations and practice server opening: 22.04.2020 at 12AM.


Registrations closure: 28.04.2020 at 12PM,

Eventual pre-qualifying: 01.05.2020 from 12AM to 12PM,

Races: 02-03.05.2020, scheduled time 18:00 (we keep the right to modify the time if necessary) .
The event will be spread throughout the weekend and has a total duration of about 6 hours. It will be split in two split both having a 3h duration per day (3 hours on Saturday and 3 hours on Sunday).
Team making

In the registration form, every real driver may express a preference for a simdriver teammate,

Every real driver that

DOESN'T

express a preference will be given a random simdriver teammate.

Mandatory pit stop for driver swap.
Donations, schedule and registration terms:
In order to be able to participate in the event, we ask for a donation for each pilot and we are sure you will be very, very generous about this charity fundraising campaign. We suggest a minimum of 10-20 euro https://www.gofundme.com/f/erace4care
We would certainly be very happy if you can help us with anyone you know who can support the fundraising campaign with any donation amount.
Participation terms

Original copy of Assetto Corsa Competizione, last release. DLC NOT NEEDED

Login to all event servers with your real name and surname, without adding any other characters,

Free registration to the site Esportmaster.net,

A small description of your simracing experiences and results to give with the registration form, in order to make the commentators know about the drivers

Registration to the event and donation via gofundme.com

DISCORD installed, for voice chat, pre-race briefing and other RD communications. When the races will start for each team, 2 drivers, a private room will be created for their communications. Link to the channel can be found in the confirmation email,

Steering wheel and pedals,

Stable internet connection and a ping under 100ms,

Various informations

Cars: free choice and free setup (it is recommended to use the aggressive setup of ACC),

Driving aids: none except the 

Track conditions, temperatures and weather will be the same as the practice server.

Scoring system
Just like the structure, i twill be communicated until 24 hours to the event start.
Sporting regulations

As organizers we keep a high attention to the behaviour of each driver, both in race and out of the track. We want to reward fair play, so we keep the right of excluding one or more drivers from the event in case of any following situation:

Offensive behaviours (offending, insulting o any discrimination other drivers, organization, sponsors, etc..),

Unsportsmanlike driving (blocking, deliberate contacts, not respecting flags or Safety Car, etc),

Any deliberate behaviour that interfere with the correct unrolling of the event.

Other kinds of exclutions

The organization keeps the right of excluding one or more drivers for any of the following motivations:

To avoid any damage, intentional and unintentional, to other drivers we can exclude a driver due to poor connection (typically over 100/120ms of ping),

In any case of cheating,

Missing the presence at the race start.

We remind that in any case of pit window violation, the game automatically excludes a team from the race.

Protests and penalties

Protests

Being this a charity event, we invite drivers to respect each other on track, avoiding any dangerous blocking and leaving enough space. We give the possibility to make protests until 30 minutes from the end of the last race of the "manche".

To do that, you'll have to send an email to [email protected] which has to contain lap, turn number and a short description.P

Penalties

Every protest will be judged from RD and will influence the official standings. There will be time penalties, places penalties or the DSQ based on the gravity of the incident